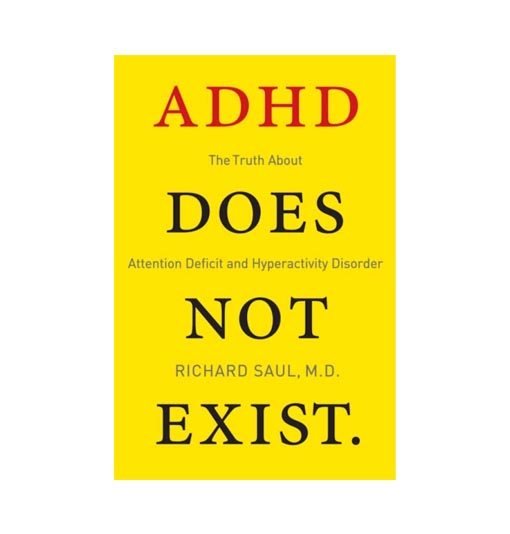 ADHD-symptonen zijn geen fabeltje, maar als geïsoleerde aandoening bestaat de gedragsstoornis niet, aldus de Amerikaanse dokter Richard Saul. Het gevaar schuilt volgens de controversiële auteur zowel in mis- en overdiagnose als in overmatig gebruik van medicatie als Rilatin.
Uitgeverij HarperCollinsPublishers prijst het boek als volgt aan:
In this groundbreaking and controversial book, behavioral neurologist Dr. Richard Saul draws on five decades of experience treating thousands of patients labeled with Attention Deficit and Hyperactivity Disorder—one of the fastest growing and widely diagnosed conditions today—to argue that ADHD is actually a cluster of symptoms stemming from over 20 other conditions and disorders.
According to recent data from the Centers for Disease Control and Prevention, an estimated 6.4 million children between the ages of four and seventeen have been diagnosed with attention deficit hyperactivity disorder. While many skeptics believe that ADHD is a fabrication of drug companies and the medical establishment, the symptoms of attention-deficit and hyperactivity are all too real for millions of individuals who often cannot function without treatment. If ADHD does not exist, then what is causing these debilitating symptoms?
Over the course of half a century, physician Richard Saul has worked with thousands of patients demonstrating symptoms of ADHD. Based on his experience, he offers a shocking conclusion: ADHD is not a condition on its own, but rather a symptom complex caused by over twenty separate conditions—from poor eyesight and giftedness to bipolar disorder and depression—each requiring its own specific treatment. Drawing on in-depth scientific research and real-life stories from his numerous patients, ADHD Does not Exist synthesizes Dr. Saul's findings, and offers and clear advice for everyone seeking answers.
Book Description
We are witnessing a global epidemic of attention deficit and hyperactivity disorder. Millions are suffering from attention issues, while millions more are reliant on stimulant medication to perform at school and at work. Despite decades of advancements in neuroscience, the definition of ADHD has remained essentially unchanged since its introduction in 1980, and its prevalence in the population has skyrocketed.
In this controversial and landmark work, Dr. Richard Saul draws from five decades as a practicing physician and researcher in the field to contend that the definition of ADHD as we know it is completely wrong. Instead, he argues that the "disorder" is a cluster of symptoms stemming from more than twenty other conditions, each requiring separate treatment. The detailed list ranges from mild problems like poor eyesight, sleep deprivation, and even boredom in the classroom, to more severe conditions like depression and bipolar disorder.
Through the lens of history and into the present day, Dr. Saul examines "ADHD," exploring the rising cultural and medical trends that have birthed the stimulant epidemic. Both comprehensive and illuminative, ADHD Does Not Exist is essential reading for doctors, practitioners, educators, and individuals who are seeking an honest approach to understanding and treating this complex condition.
ADHD Does Not Exist
Richard Saul
HarperCollinsPublishers, ISBN: 9780062266736, $25.99 (336 pag.)
ADHD doet not exist
€ 12,78
Vakblad Vroeg is er voor professionals die werken in de geboortezorg en met kinderen tot zeven jaar en hun ouders. Een abonnement kost slechts €28,- per jaar.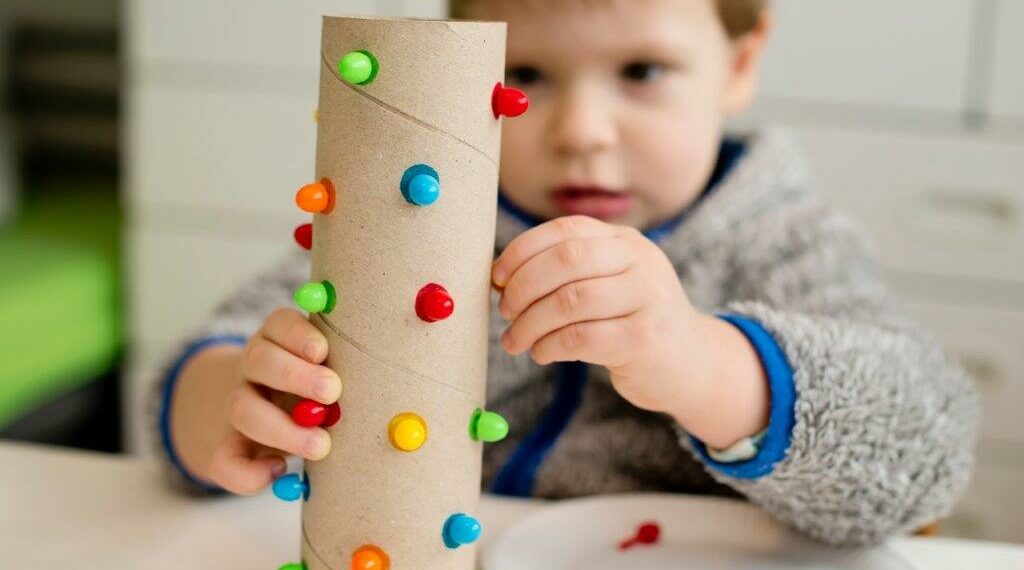 Meld je aan voor de nieuwsbrief
Op de hoogte blijven van alle ontwikkelingen op het gebied van de geboortezorg en de zorg rond het jonge kind en zijn ouders? Schrijf je dan in voor onze wekelijkse nieuwsbrief. Deze verschijnt iedere dinsdagochtend.
"*" geeft vereiste velden aan